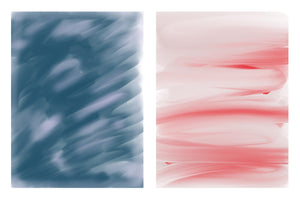 Dan Mauck
Shadows (left) and Sea of Red (right), 2020
archival inkjet / giclée print

Each print is 2.5 x 3.5 inches separately or 6 x 4 inches together on the same page. 
Digital prints in the Great Big Holiday Sale must be ordered by Monday, November 30, in order to arrive at U.S. destinations by December 25, 2020.
We are happy to answer your questions at gallery@interactcenter.com.