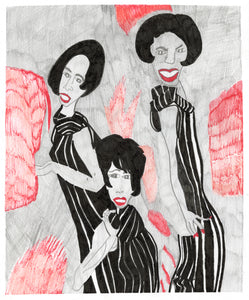 D.D.
Sisters Supreme, 2023
graphite and pen on paper
13 x 16 inches
Image description: Three figures are drawn in graphite, their skin shaded in grey. Each one has red lipstick on and expressive eyes. Their short bob haircuts and striped dresses are drawn in black marker. Patches of red and grey are behind them in the background.